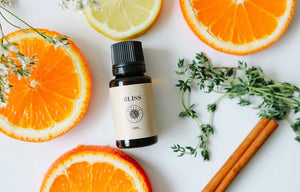 Handmade by Auratae

A truly happy blend, created to bring joy and a cheerful energy to any space.
Herbal and uplifting turmeric leaves you feeling energized and balanced.

SCENT DESCRIPTION: Grapefruit, Bergamot, Orange, Vanilla

Blends well with: INSPIRE

USAGE: Diffuse 5-10 drop of essential oils in your diffuser to lift your spirit, motivate and inspire.

CAUTION: Use caution on surfaces as Orange and Turmeric are orange in colour and may stain clothing. As with all orange oils, this oil will leave colour behind in your diffuser - it will wipe away with our alcohol
cleaner.


SHIPPING: Free shipping on all domestic orders over $125. Your order will ship within 3 business days.