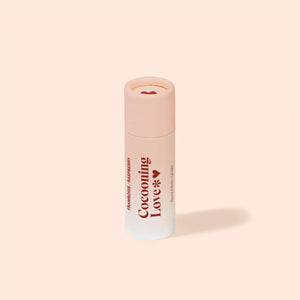 Natural, vegan lip balm for lips to munch on, with the taste of fruity raspberry.
BENEFITS:
Soy Butter:

Rich in lecithin, sterols, vitamin E and omega-3
Penetrates easily into the skin
Has great emollient properties
High moisturising power
Helps replenish the skin's natural hydrolipidic film
Softens and soothes dry, irritated or damaged skin

Triglycerides:

Have great emollient properties
Derived from coconut oil
MORE DETAILS:
100% plastic-free cardboard packaging
Non-sticky formula moisturizes and softens dry lips
REVIEWS:
"It smells like heaven! I love lip balms! The raspberry one smells divine. I was initially worried that the cardboard container wouldn't fit well, but in the end I think it's great!" -Karelle
"It literally smells like raspberry sorbet and the texture is soft on the lips 🤩 hard not to eat it 🤣" -C
"I love all the balms from Cocooning Love, but this one is my favourite! It smells and tastes really good and fruity, and leaves my lips super soft! The cardboard packaging is really great :)" -Rosalie
"I love it! I will definitely be ordering more." -Mathilde
SHIPPING: Free shipping on all domestic orders over $125. Your order will ship within 3 business days.