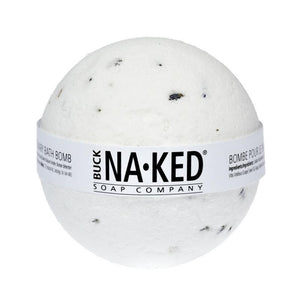 Hand packed hydration
Each of our Buck Naked bath bombs scent has been designed to set a particular mood and create a calm and luxurious experience. Traditional and contemporary, Lavender + Rosemary bath bombs bring the subtlety of lavender calms the mind and the sharp comforting scent of rosemary, revitalizes it. Our bombs are a must in your bathing ritual – and a great complement to our artisan natural vegan soaps.
INGREDIENTS:

Sodium Bicarbonate, Citric Acid, Sodium chloride (Sea Salt), Magnesium Sulphate, Lavandula Angustifolia (Lavender) Flower, Vitis Vinifera (Grape) Seed Oil, Aqua, Parfum (Essential Oil).


SHIPPING: Free shipping on all domestic orders over $125. Your order will ship within 3 business days.