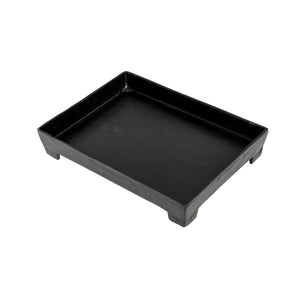 The aluminum matte black Footed Coffee Table Tray conveniently holds your living room essentials. We use it for practical organization or as a base layer to highlight accent decor pieces, the feet a subtle design detail that completes the look.
DETAILS:
MATERIAL: aluminum
SIZE: 11.5"L x 8.5"W x 3"H
SHIPPING: Free shipping on all domestic orders over $125. Your order will ship within 3 business days.