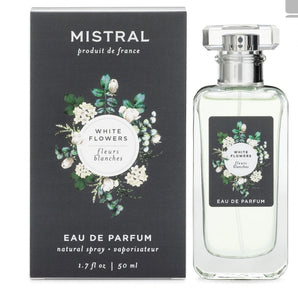 Our captivating bouquet of fresh blooming jasmine, tuberose, gardenia, and sparkling orange blossoms evokes pure feminity and grace.
SCENT NOTES:
TOP: Fresh Green Leaves, Jasmine
MIDDLE: Orange Blossom, Raspberry, Peach
BASE: Musk, Coconut
BENEFITS:
Free from parabens and phthalates.
Tested on people, not animals.
Eau de Parfum concentration - strong but not overbearing.
SIZE: 50ml
Made in France


SHIPPING: Free shipping on all domestic orders over $125. Your order will ship within 3 business days.