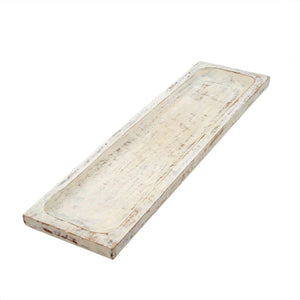 The weight and quality feel of our solid mango Whitewashed Wooden Trays are truly remarkable. Finished with rustic whitewash, they complement any decor style by adding texture and interest to coffee tables, entry consoles, and for serving your favourite delicacies.
CARE
: Food Safe.
DIMENSIONS
: 24.5" L x 7.25" W x 1.5" H
SHIPPING: Free shipping on all domestic orders over $125. Your order will ship within 3 business days.